Happy, happy day people!
Well, we are inching towards the end of January.   By this time next week, it will be 2 of 2013. 
Do you know that that means?
It means I'm already waaaaayyyyy behind for the year. 
Ha ha…only me.
Do you know what else it means?
It means that it is time to kick some brass before it is too late.
Yes.   Brass.
Another trend for 2013.
Project Décor : Ennis Antique Brass Web Sphere Lamp
Can you believe it?  I remember buying our first home and thinking "get your brass outta here."
Fast forward 25 years and we are bringin' it back.  That's right…
…baby's got brass.
This IS 2013 brass, after all. 
. 
Wisteria :  Metal Magazine Holder
Now, I am in no way suggesting that you hang on the chandeliers to rip those brushed nickel and oil-rubbed bronze illuminators out.
That would be NUTS!  However, if you are a self-proclaimed crazy, then by all means, have a good time and swing away.
Allposters.com  (you can buy this poster)
For those of us who are little more reserved when it comes to our metals, let's do baby steps and test the waters with some touches here and there.
Touches that can easily be removed as fast as they arrived.
West Elm : Twig Flatware Set
In other words….don't let the door hit your brass on the way out. 
Know what I'm saying?
Project Décor:  Belfort Vintage Brass & Natural Stone Containers
Because we are talking about metal, the price point can vary dramatically.  The better the quality, the more expensive. 
You definitely get what you pay for.
But if you shop around, you can find some big-brass discounts out there.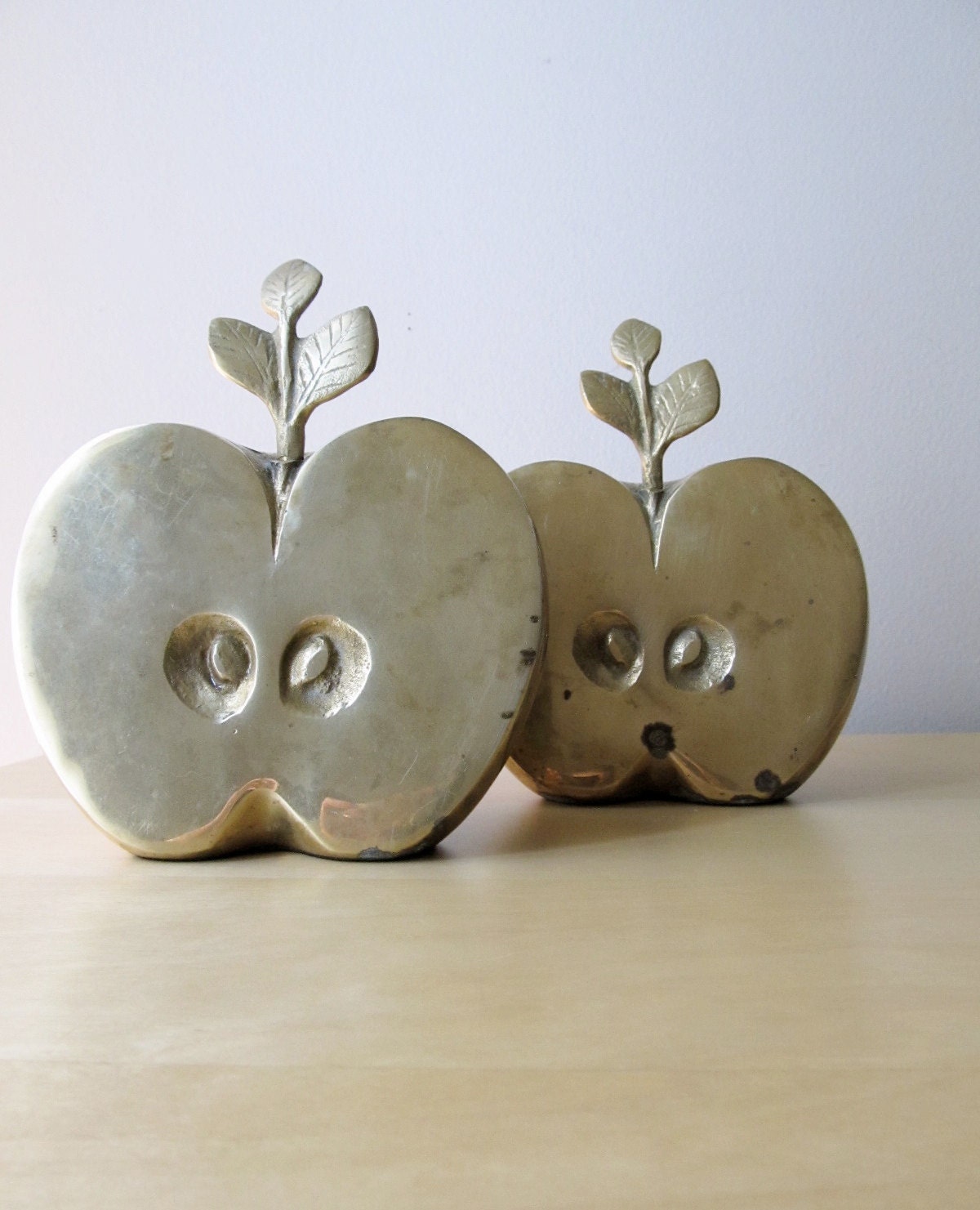 Etsy : Vintage Brass Paperweight
Brass apples….apple bottoms?
Speaking of apple bottoms, you can warm yours up with this bed warmer for a mere $1,600.00
Newel New York:  Brass Bed Warmer
For all of you suffering from the deep freeze, I bet you might be willing to fork that kind of cash out right now.  Eh?
Finally, for all of you bad-brass furniture makeover/knock-off peeps…
Urban Outfitters:  Brass Leaf Side Table
What do you think? 
Are you convinced?
Good.  Now get out there and do some brass kickin' !
And with regard to me shuffling my feet and falling behind?  I promise to get my brass in gear.
Be inspired,