Happy Friday to you!
I've been gone from the blog for a couple of days.  My normal routine has been twisted and tweaked and tossed aside and that has made it difficult to get my blog posts done.   Scout got sick and had to head to the vet,  Joey hasn't felt all that great, football practice, football games, you all know the drill….
AND – we are updating some electrical components in my shop with bigger heaters and fans  along with all new framing and drywall so I have been kicked out indefinitely until all of that work is done.  THAT totally killed my painting and project plans. 
So in the meantime, I have been working on a lot of stuff that just hasn't seemed to be blog worthy so to speak – certainly of no interest to you – unless you really want to see my inventory, my messes, my work at the store,  and my projects that aren't completed yet.
??
Didn't think so!
What I can show you today is a peek at my den.  It is far from finished with regard to styling but the walls are painted and the furniture that I had in the great room (which has been replaced with saddle leather) has been moved in. 
I wish I could just spend a day and work on it, but it is hard to justify taking time from my "real" work, aka $$ work, so it has to come in little bits and pieces right now –
-which drives me freaking crazy!
The first thing I did was paint it inBenjamin Moore's AF-400 Elemental.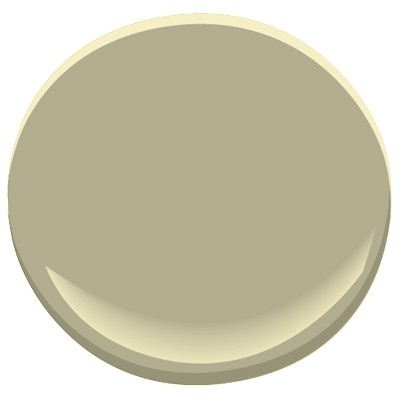 Here is what it looked like before:
I absolutely LOVED the original pumpkin color.  It is one of my favorites, especially this time of year.
But, it had been on the walls for almost five years so it was time for a change.
As of now, I have a lot of stuff on the floor, furniture and shelves that needs to be styled and displayed – or hidden away in a deep dark closet. 
Do you have one of those too?
And a large, heavy clock that needs to hung on the wall.
I just need to locate my stud – both of them – to get it done. 
In due time, which is very hard for me to accept!
For now, I will just slide the doors shut and pretend all is good.
We are heading out to the barn tomorrow to get some work done before the big sale and I have some custom orders that I need to finish. 
What are your weekend plans?
Be inspired,